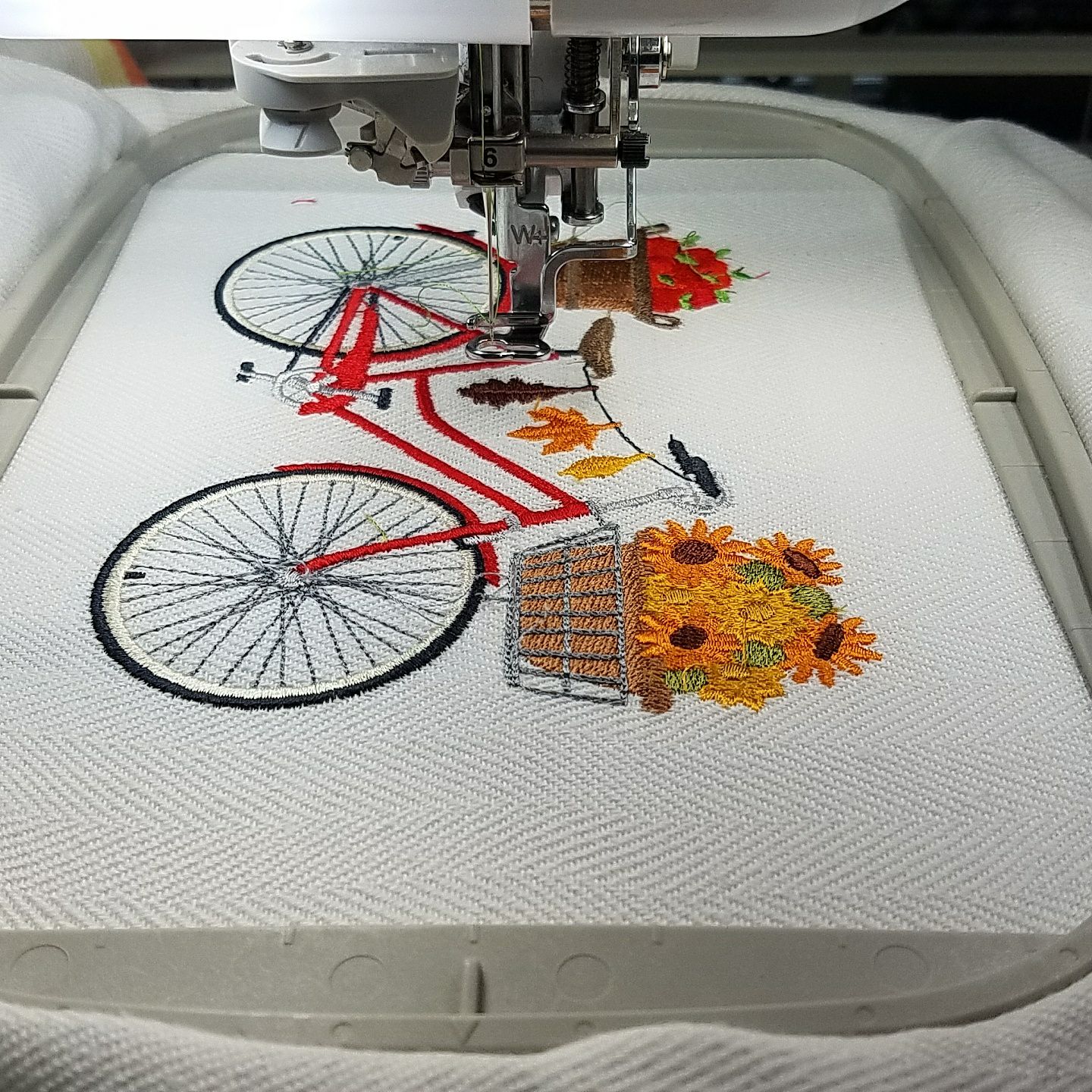 The Story of Sunset Stitches
For as long as I can remember, I have enjoyed the art of crafting, hand embroidery, crewelwork and sewing. Since childhood my inspiration was only as far as my Mother and Nanny, one whom was an avid machine sewer and the other was passionate about hand needlework. I was so fortunate to have had this exposure and learned so much from both of them. I can remember as a child taking scraps of cloth, trim or odd buttons from my mother to make doll clothes or to cover Barbie furniture that I had made out of cardboard and Styrofoam. I also spend many hours sitting next to my Nanny, learning how to properly darn, correctly sew on buttons, to meticulously hand embroider and to make perfect yoyos for quilts, while also being taught lots of life's lessons. By 10, I had embroidered all the squares for a small baby quilt.
As life evolved, it took me in other directions but my love for the art remained, just my time constraints did not allow for much creativity. In 2014, my life took a drastic turn and I ended up in gorgeous Sunset Beach, NC. With the gifts of a brand new sewing machine and serger, lots of time on my hands and my daughter's very best friend expecting her first baby, I was once again inspired to start sewing.
The love of taking a beautiful, but yet raw textile and turning it into something that can be worn, used or just admired in the home grew in Sunset Beach into hence the name, "Sunset Stitches". The beauty of this place inspires many of my fabric choices and Coastal Creations. I receive great satisfaction if someone appreciates what I have spent hours creating. I hope you enjoy browsing my website knowing how much I have enjoyed making the pieces displayed here.