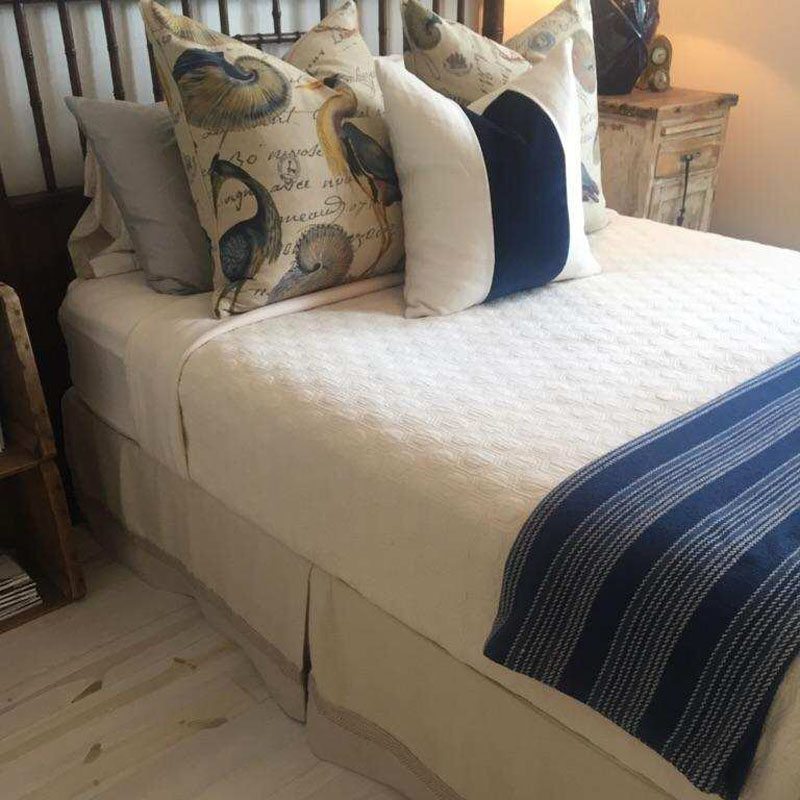 Yes, we do custom work!
Please email us with the specifications of what you would like us to create.  If we need to talk, we can arrange that too!  Then after we have ironed out all the details, an estimate with a lead time will be generated and emailed back to you, for your approval and payment.  On custom orders, we will charge your credit card upon receiving the signed agreement.  And yes, if you wish, you can choose your own fabric.  However, before making the bulk fabric purchase, we ask that you mail us a sample.   This assures that the fabric you have selected is suitable for your planned project.  Then, after we have approved the fabric, you can either have it mailed directly to us from the supplier or you can mail it yourself.
Also, if you see an embroidery design on an item and would like that design, used on another product, we may be able to accommodate you.  However, some designs are not suitable for all materials and applications.  Also, if there is a design you would like and you do not see on our site, we may be able to find it for you, just ask.
Submit A Custom Order Request